Hilton Purobeach Barcelona sees boost with wi-Q digital ordering
Data reveals Purobeach Barcelona's cloud-based digital ordering technology, powered by wi-Q, is a favourable addition to the #puroexperience.
Poised on top of the 4-star Hilton Diagonal Mar Hotel, beach club Purobeach Barcelona has proved that the future of service is a combination of customer-centric technology and a personal, human touch. 
Data from its first summer with wi-Q's cloud-based digital ordering technology in place revealed that guests, using the platform via their own mobile devices, spent six and a half minutes browsing the beach club's menu. After browsing, a staggering 61% of guests used the technology to place an order and charge it to their tab. 
Interestingly, these results support the findings of a recent report released by PSFK showing that consumers now expect restaurants to provide an experience similar to the on-demand services such as Uber and Deliveroo. 
Renowned for its DJ sets, cocktails and pool parties, and voted as one of the best beach clubs in the world by Condé Nast Traveler, Purobeach Barcelona has once again demonstrated its position in leading the market with its adoption of wi-Q's digital ordering platform.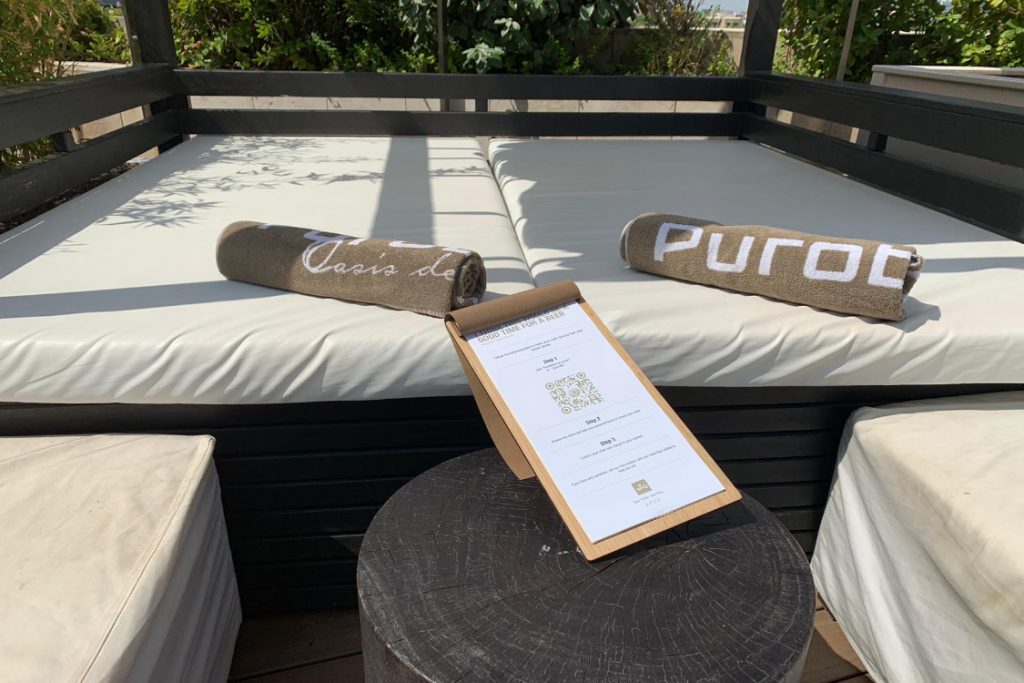 The beach club's menu is now instantly accessible, enabling guests to place an order from the international cuisine or range of cocktails on offer and charge it to their tab in a matter of seconds on their own tablet or phone. Following seamless integration of wi-Q's technology with Purobeach Barcelona's point of sale system, staff are kept informed of new orders, items are automatically billed to guests' tabs and delivery is organised using sunbed numbers. 
As a multi-award-winning pioneer of cloud-based mobile ordering for the hospitality sector, we are proud of wi-Q's position as the world's most capable digital ordering platform on the market today. It enables us to pass on multiple benefits to our clients, including integration with leading POS and PMS systems that ensures minimal disruption to business operations and provides a gateway for future developments.       
Purobeach Barcelona's Food and Beverage Manager, Yovany Santa Torres, said:
"The feedback we have had from guests and the team on our digital ordering service has been very positive. wi-Q's system greatly supports our productivity, and therefore our customer service, so we have plans to trial it further this year within our meeting rooms and to support incremental a la carte orders. We also really see the potential of having digital ordering available for room service to make our services more accessible to our guests from the comfort of their room, and through the convenience of their own mobile device. It's something we are looking to implement with wi-Q in the not too distant future."
Thousands of highly efficient orders have been placed by guests themselves into Purobeach Barcelona's existing systems. By reducing the demand on staff to take orders from guests, employees have more time to deliver food, drinks and a personalised service – all while still being within arm's reach for guests who prefer to place an order face-to-face. 
For more information on wi-Q, please get in touch or browse our website to find out more about wi-Q's features and hospitality partners.