It is our pleasure to announce that wi-Q Technologies will be attending this year's Seamless Middle East Exhibition, hosted by global events company Terrapinn. This free event will take place over the 1st and 2nd of May in Dubai and will feature innovations from 350 international exhibitors, as well as 75 on-floor demonstrations led by industry experts.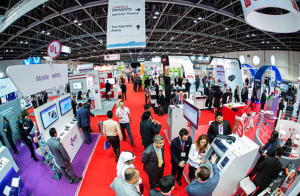 Seamless aims to shine the spotlight on products that reflect its namesake. The expo will bring together around 10,000 professionals from across the payments, retail and Ecommerce platforms and give them a space to share ideas and forge business ties. There are set to be over 300 speakers in attendance, so the event is sure to be full of new industry perspectives to discover.
wi-Q Technologies will be offering demos of our product – our cloud-based ordering and payment solution wi-Q – alongside Japanese printing giant Epson.
We at wi-Q Technologies are passionate about offering our customers an alternative to other widely used payment technologies that is indeed seamless. Our cloud-based mobile ordering solution allows hospitality businesses to present their customers with an ordering experience that is both hassle-free and user-friendly.
Our mobile ordering solution wi-Q can give your customers access to specials menus, allergy and nutritional information, the freedom to split their bill, flexibility in the form of multiple payment platforms and many more tailored features; all available for handpicking by restaurateurs.
All of these features are accessible through any internet-enabled device using wi-Q.
If you would like to know more about our food and beverage mobile ordering and payment solution wi-Q, please get in touch.